Reviews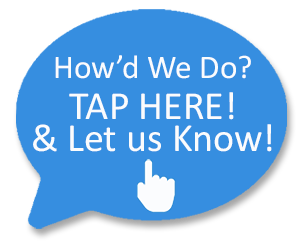 Overall Rating /
7

Total Testimonials
Best Way Websites
Douglas S

- May 31, 2017
I was first introduced to Best Way Websites when I was contemplating starting a new landscaping and excavating business. I took advantage of the free consultation offered by Best Way Websites and then was amazed at how quickly they got my free website demonstration completed. It was not only fast, but very nice, too, and it worked perfectly on all screens, including mobile phones. They also went the extra mile with me, I got much more than what I expected! I also invested in the local search marketing service and accepted their counsel on how to market my new business. They initially suggested that I use an additional paid directory to generate leads, but now, in less than a year, my website is generating the lion share of my business leads. I heartily recommend Best Way Websites to any serious business. Douglas State, Nature's Creations Landscaping http://nclandy.com
Douglas N. (CEO, Best Way Websites) responded - May 31, 2017

Thanks for the feedback, Douglas. It has been fun working with you. We love being able to partner with talented, experienced people to help them attract new clients, increase their satisfaction, and make more money!

We're watching the feedback you are receiving from your work and you are obviously doing things right.

Ask for a review with every job you do!

We are proud to be a part of your growing business. And, you are a credit to the "Dougs and Douglas's" out there!

Douglas E Nevill, Sr.
Joni J

- May 29, 2017
I have been happy since my first meeting with Doug. He really listened to my vision and helped lay out a user friendly website and also one which is very easy for me to maintain. All calls are answered promptly and courteously. I have had a recent problem accidentally cancelling my website hosting and he has been right on top of that. I absolutely recommend Best Way Websites!
Douglas N. (CEO, Best Way Websites) responded - May 30, 2017

Hi Joni,

Thank you for taking the time to provide your feedback and thank you for trusting us with your website for Blue Mountain Yoga. We take our job seriously here. We know that what we do has a direct impact upon the success a business has marketing online.

We have a "We Care" policy here at Best Way Websites. We care, so we act like we care.

And then we get to work with really great people like you, which makes what we do not only rewarding but pleasant as well!

We're always here for you. Fire of a support ticket or give us a call anytime.

Doug
Renay L

- May 23, 2017
I have been with Best Way Websites for 4 years and have not had any problems. They built an awesome website for me and I have had lots of great feedback from guests staying at our b and b. Just an email or phone call away and they will answer all questions and make changes that you need. Doug was patient with me while I was learning to make changes to my website on my own. It is an awesome company and plan on staying for a long time. arbutusgrove b and b.
Douglas N. (CEO, Best Way Websites) responded - May 30, 2017

Thanks for taking the time to provide feedback regarding your experience with Best Way Websites. You are a delight to work with and we are honored to have your business. Thanks for staying with us and know that if you ever need anything or have questions that we are standing by for your call.

Thank you for the confidence you have expressed in us. We work hard to win new clients and then we work hard to keep them.

We don't have a business model that "boxes our clients in" on purpose. We have determined that if we are going to keep our clients, we must deserve to keep them. We are determined to remain what you have come accustomed to in your past experience with us.

Doug
Monte D

- May 18, 2017
Best way websites created the website for my business back in 2013,since the start up i can say i have been very happy with the site. My clients always compliment on how impressive looking and easy to navigate the site is. I have even been told that i have the best website clients of mine have seen in comparison to other sites they may have navigated. Statements like that are huge! I am happy i made the choice to work with Doug. When i first met Doug in 2013 i went in to his business to inquire about a website for my welding business i planned to start. From that first meeting Doug started helping me with his extensive business knowledge and his skills of technology and marketing to bring the vision of Angeles Welding Solutions alive! Over the years he has continued to upgrade his systems constantly which keeps my site always above the rest. The customer service is above the rest and i have never experienced a down site. Best way websites is my recommendation for all who want the best website and technical professionals on the Peninsula. Choosing them is a step towards your business making more money!
Douglas N. (CEO) responded - May 18, 2017

Hi Monte.

It is a pleasure to work with professionals like you that are not only masters of their craft, but understand value. Cheaper is always cheaper. Cheaper is rarely better. We are grateful to God for enabling us to create a website building solution and content management system that empowers us to help our clients create and manage attractive and effective websites.

I know we have helped you get some visibility and will also affirm that we have helped you present yourself in a winsome way, however, your success is largely due to your hard work, diligence and honesty. We are proud to be a part of helping you win.

Thanks for being an awesome customer.

Doug
Sawyer B

- May 2, 2017
I started using the Best Way Websites Editor in September of 2016. It was super easy to use and learn, and I was proficient in using it within two weeks. I had never used a website builder before, and had no experience in building websites. The training was flawless and if I ever had a question after, they were just a support call away. All in all, Best Way Websites has given me the best experience I could have imagined. My expectations were exceeded and all my worries about making websites were quelled when I discovered how easy it is to use. -Sawyer Bates
Douglas N. (CEO) responded - May 3, 2017

Hi Sawyer. It has been a pleasure getting to know you and to work with you. We are very glad you are a part of the Best Way Website's Family.

Thank you for the kind words and your confidence in us.

Doug
Leave Us a Review
We've found that customer reviews are very helpful in keeping our business thriving. We would truly appreciate a review from you!
Visit your preferred site to leave a review or comment: