Reviews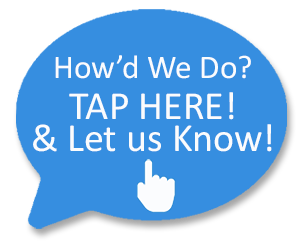 Overall Rating /
11

Total Testimonials
Best Way Websites
Scott S

- August 15, 2017
Best Way Websites helped us start our online business in a short amount of time for a reasonable price. Doug & Sawyer were very helpful in getting our website up and running and Doug was willing to spend extra time in his office going over his website editing program. We can update our business profile online anytime. We had business cards made also, and these came out well, also in a short amount of time. I recommend Doug and Best Way Websites for anyone wishing to get their business started online. Friendly atmosphere for a good price!
Michael J

- July 31, 2017
I highly recommend Best Way Websites. The website they did for my business was great looking. It was professionally done, and it helped draw people to my site. The ongoing webmaster services they are providing is also well worth the money. Doug and Sawyer really know their business and are always willing to spend time with me whenever I have a question.
Rob H

- July 28, 2017
Doug and his crew were very professional, they showed me how I could maintain my web site and keep cost down all while giving me the support that I need when situations arise. They keep there word as to getting things done in a timely manner. I appreciate the attitude of the guys there, they seem to enjoy what they do and that makes for a successful team working together to give you what you need. Thank you Doug and team.
Deborah W

- July 28, 2017
May 2017, I had Best Way Websites, Port Angeles, WA help me set up my business. Great team. After designed to my needs, I was instructed how to edit my pages on my own. Very easy after a couple times. Marketing is alway changing, so I need to tweak my business goals all the time. This company listens and help you great marketing ideas.
Douglas S

- May 31, 2017
I was first introduced to Best Way Websites when I was contemplating starting a new landscaping and excavating business. I took advantage of the free consultation offered by Best Way Websites and then was amazed at how quickly they got my free website demonstration completed. It was not only fast, but very nice, too, and it worked perfectly on all screens, including mobile phones. They also went the extra mile with me, I got much more than what I expected! I also invested in the local search marketing service and accepted their counsel on how to market my new business. They initially suggested that I use an additional paid directory to generate leads, but now, in less than a year, my website is generating the lion share of my business leads. I heartily recommend Best Way Websites to any serious business. Douglas State, Nature's Creations Landscaping http://nclandy.com
Douglas N. (CEO, Best Way Websites) responded - May 31, 2017

Thanks for the feedback, Douglas. It has been fun working with you. We love being able to partner with talented, experienced people to help them attract new clients, increase their satisfaction, and make more money!

We're watching the feedback you are receiving from your work and you are obviously doing things right.

Ask for a review with every job you do!

We are proud to be a part of your growing business. And, you are a credit to the "Dougs and Douglas's" out there!

Douglas E Nevill, Sr.
Leave Us a Review
We've found that customer reviews are very helpful in keeping our business thriving. We would truly appreciate a review from you!
Visit your preferred site to leave a review or comment: