Website Construction
---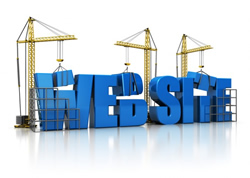 Website Construction
Website Construction Process
Our website construction process starts with a free consultation to determine our client's needs, desires and goals.
Once we have the necessary information to get a general idea of what fits the customer, we create a live demonstration site for them to consider and we have our secondary consult.
After the second consult, we complete the site often within 24 hours and almost always within 3 business days. We require completion within 30 days or may charge addtional development fees.
Note: there is absolutely no valid reason (barring some catastophe) that a typical, small business website not be completed within a few days.