Professional Domain Name Mangement
---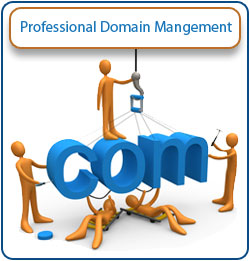 Professional Domain Name Management
Managing your domain (complex DNS) is something most small business owners know nothing about - and it usually doesn't matter. Our professional domain name mangagement service includes caring for these things when you need them.
More commonly, however, is the problem of losing a domain name. Ouch! That can become a real discomfort in the posterior.
Our professionally managed domain name management service ensures that you will NEVER lose your domain! You get a professional company managing it for you, and if you ever need help or have a question, you can get that help by calling us!
Included in Professional Domain Name Mangement:
Annual renewal
Domain name locking
Nameserver management
DNS management
Forwarding services
Anything else domain name related - we do it all
Cost is $50/year per domain, but if you host with us or subscribe to our website editor, we do it for FREE!