Prices
---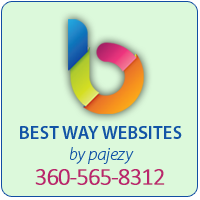 Website Price Guide
Having a good business website involves an initial construction / development cost, which varies by your needs and the developer. Most companies also do a remodel or rebuild every 3 to 5 years.
Is it Time for a Website Makeover?
It is, if ..
1. You cannot easily edit your current site.
2. Getting support for your current system is painful.
3. Your site is not creating new business for you.
4. Your site was optimized for older browsers that are now obsoleted.
5. Your website is not viewable on mobile devices.
6. Your current site uses lots of flash.
7. Your website performance is slow.
8. Your site has been cobbled together with different plugins and is difficult to manage.
9. Your purpose for your website has changed since it was initially designed.
10. Your website was developed by your cousin's nephew.
Construction / Development Price Guide
1 Page Wonder: $100
3 Page Starter: Home, Second Page, Contact Form: $285
5 Pages: $450
7 Pages: $595
10 Pages: $800
15 Pages: $1,100
25 Pages: $1,700
Need an Easy Pay Plan? click here
Hosting / Maintenance Price Guide
Hosting Only: $15/mo or $150/yr

Domain Free
Server-Side Tech Support Free
Cpanel Included
Website Editor NOT included
Phone Support NOT included
Website Updates / Webmaster Service: 4 updates per year included free
Lite Subscription Service: $25/mo or $275/yr

Domain Free
Hosting Free
Cpanel Included
Website Editor included
Phone Support included
Website Updates - almost all can be made by client
Webmaster Service - not included (but phone support for self-edit using Editor (CMS) is free and unlimited
Basic, On-Site SEO is included in the Construction of the Website
Basic Subscription Service: $50/mo or $550/yr

Domain Free
Hosting Free
Cpanel Included
Website Editor included
Phone Support included
Website Updates - almost all can be made by client
Webmaster Service - not included (but phone support for self-edit using Editor (CMS) is free and unlimited
Basic, On-Site SEO is included in the Construction of the Website

SEO Starter Plan: $100/mo or $1,100/yr

Domain Free
Hosting Free
Cpanel Included
Website Editor included
Phone Support included
Website Updates - almost all can be made by client
Webmaster Service - not included (but phone support for self-edit using Editor (CMS) is free and unlimited
Basic, On-Site SEO is included in the Construction of the Website
Additional SEO Setup (1 Time Fee): $500

25 links from 25 different domains
Double-deep linked from two pages on each domain

SEO Pro Plan: $250/mo or $2,750/yr

Domain Free
Hosting Free
Cpanel Included
Website Editor included
Phone Support included
Website Updates - almost all can be made by client
Webmaster Service - not included (but phone support for self-edit using Editor (CMS) is free and unlimited
Basic, On-Site SEO is included in the Construction of the Website
Additional SEO Setup (1 Time Fee): $2,500

100 links from 100 different domains
Double-deep linked from two pages on each domain
Advanced, On-Site SEO (Content Majik)
---