Free Lawn Mowing by Email
---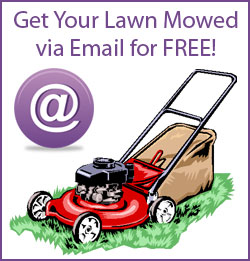 Free Lawn Mowing By Email
That's right! Get your lawn mowed today via email for free!
Here's how. Just open up your email program and then copy/paste the graphic to the right and email it to yourself.
That's it!
When you receive the email, go look at your lawn - it will have already been mowed, but it may have been sometime last year or the year before that.
Note: sometimes, this does not work at all for some reason. We have not figured out why.